Challenge
GrandOptical and the GrandVision group are positioned as an indispensable player in the optical sector and as a pioneer in digital and innovative formats.

They have been committed for years to offering their consumers the pleasure of seeing well thanks to a wide range of eyewear and expertise.

With an accentuated presence on social networks since 2021 and diversified speaking engagements, the objective is to go further in the formats offered.

A challenge has emerged at GrandOptical since the beginning of the Covid-19 crisis: due to the loss of notoriety in the sector with multiple players who do not differentiate themselves from each other, how to make the brand a digital pioneer?

Solution
In order to make the brand stand out from its competitors, we set up a Live Shopping, the first in this sector in France.

To do this we :
- Mixed our influence expertise with that of GrandOptical's product experts.
- Created content on social networks (organic and paid).
- Relied on a careful technical production (with Livewan & Caast TV).

We sponsored this OPs through a red thread campaign with :
- A teaser on both the influencer's account and @grandoptical_fr.
- A dedicated promo code that was shown during the live event and then pushed as a sponsorship following the event.
- A series of content created from the live recording and pushed to the relevant audiences.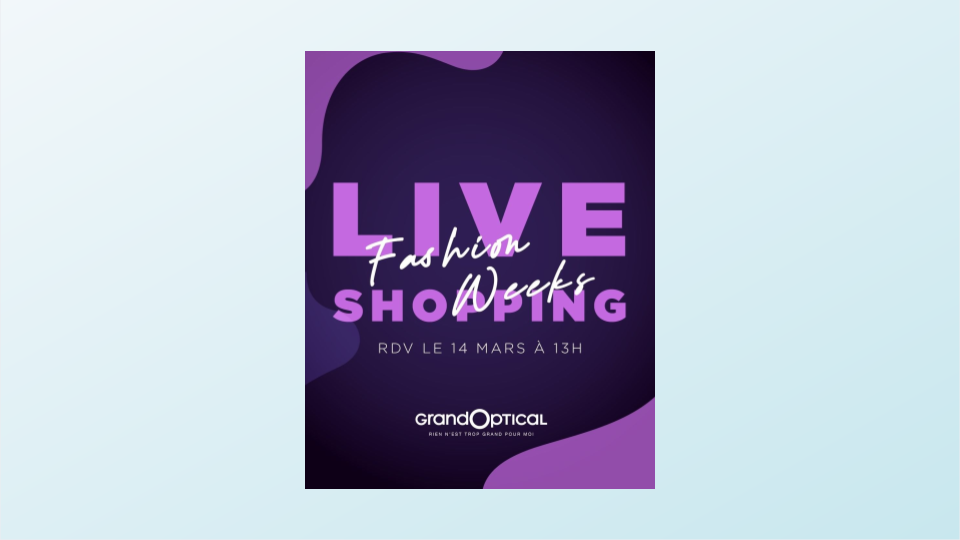 Get in touch with our experts